It's rare in life when people can truly combine their passion with their career. The reality is that most successful people like what they do, but their work is not their passion. At the heart of Captiva Marketing is a true love for the field of marketing.
Our Inspiration
As the Director of Marketing for a global plastics company I was blessed with incredible opportunities to run P&L's, set up international facilities and solve all types of difficult marketing challenges. One of my greatest challenges arose in the late 1990s - figure out how to tap into emerging technologies related to the internet and search engines.
For many years, Bill and I worked tirelessly to learn everything that we could about search engine marketing, websites and the Internet and eventually turned our company websites into lead generating machines.
Based on this success, Captiva Marketing was born in 2002 as one of the first search engine marketing companies in the Midwest.
Our Founders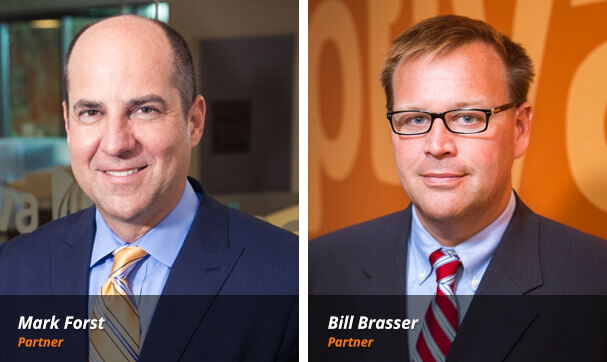 Our Rapid Growth
As companies started to figure out that the Internet was changing the landscape of marketing and advertising, our business flourished. We quickly added account managers, web developers, graphic designers and multimedia specialists to expand our services. We made the list of Fastest Growing Companies in St. Louis and the Inc. 5000.
Being True to Who We Are
Unfortunately, winning awards and achieving incredible growth did not really provide the fulfillment we desired. Ultimately, we love marketing. We enjoy learning our client's businesses, products, services and markets so that we can create powerful messages, align them with cool creative and then educate potential customers with intelligent promotion and outreach campaigns. We learned that Award Winning Work is work that generates results - not necessarily work that wins awards.
Our Team
Knowing that none of us can be experts in everything, we are proud to have built a team with people that share our passion for success but that also bring a wide variety of different skills sets and experience. Learn More
Our Approach
It's very simple – we look for clients who have a passion for their own products and services. Clients that want a long-term partner who will treat their business as if it were their own. Clients that appreciate honesty and transparency. By delivering results and continuing to expand our capabilities, we have grown by forging long-term, mutually beneficial relationships with our clients.
Our Results
We don't submit our work for awards or recognition. We measure our success by how well our work performs, by how long our relationships last and by how often our clients refer us to their friends, family and colleagues. By those measures, we are truly blessed.
Our Hobbies
When we are not working, we enjoy golf, tennis, spending time with family and eating the Best BBQ in America shipped from Dallas, Texas.
Mark Forst
Founder & Partner