Whether it be a distinctive symbol for your company, product line, service or unique process to your organization, logos help visually identify your message and make your brand more memorable. We strive to design logos that truly represent the concepts they symbolize and integrate with the messaging to deliver powerful and enduring results.
McCallum Place

After countless sketches and numerous creative meetings with the client, the tagline "Your Strength is Within" was emphasized to convey the "strength" of both the patient and the organization. We created an abstract "M" featuring bold splashes of color to symbolize a strong individual who had broken through his or her challenges to emerge victorious.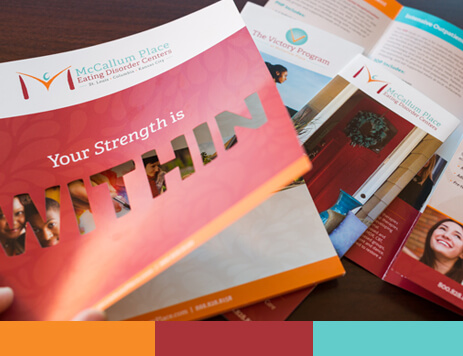 Farmbyrd

To capture this new restaurant chain's focus on providing responsibly sourced chicken, farm-fresh sides, and seasonally inspired salads, we combined a classical farm-inspired font with a rustic, hand-drawn rooster.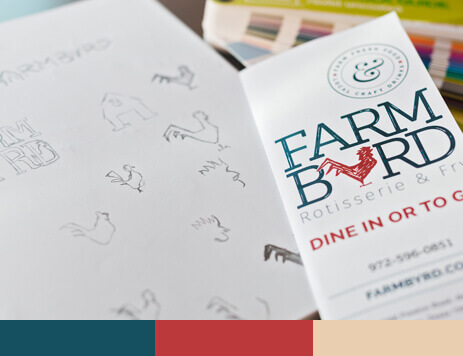 "Design is so simple. That's why it is so complicated."
- Paul Rand, Famous Logo Designer
Rachel's Grove

To create an inviting environment where women would feel comfortable, we developed the Rachel's Grove logo and brand based on a French boutique theme and a color pallet that blended the purity and simplicity of white, the elegance and sophistication of black, and the healthy, natural feel of green.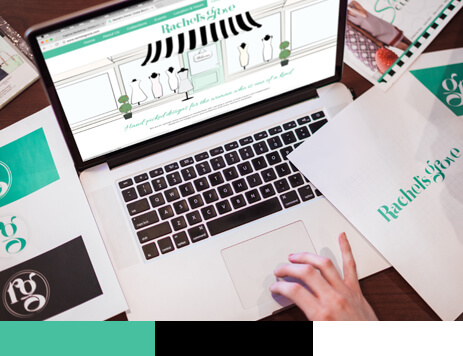 Ascend By Paradigm

To develop this logo for a new software program that helps Paradigm Tax Group's customers manage their real estate taxes, we created high-tech mark that blended in the "A" from Ascend with existing colors and geometric shapes used by Paradigm.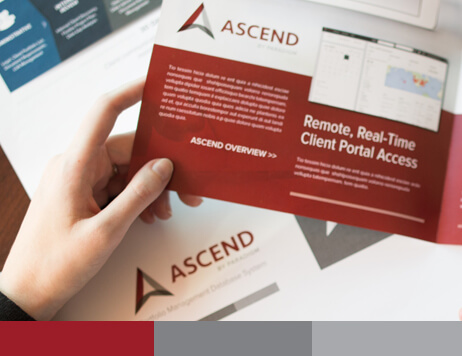 "A logo derives meaning from the quality of the thing it symbolizes, not the other way around."
- Paul Rand
NOA Medical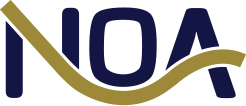 To better communicate the innovative nature of NOA Medical's flexible bed systems, our design team redesigned this logo to integrate the shape of NOA's flexible bed system within the letters of the company name. The new, sleek design puts their product front and center and works well with a bit of animation.
Friends of Kids With Cancer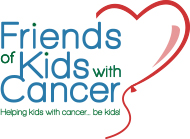 It's hard to find work more rewarding than helping Friends of Kids with Cancer. Our design team enjoyed developing this colorful, kid friendly logo complete with a big red balloon.