Direct mail may seem like an "old school" method of promotion in today's digitalized world, but the reality is that nearly everyone still looks at their mail - especially mail from companies and organizations they know. So, for getting a message out to your existing customers or targeting narrowly defined markets, direct mail can still be a very effective part of one's campaign.
Innovative Designs Attract Attention
Like all advertising, standing out among the clutter is critical to achieving success. So, our designers and copywriters work hard to create pieces that get noticed.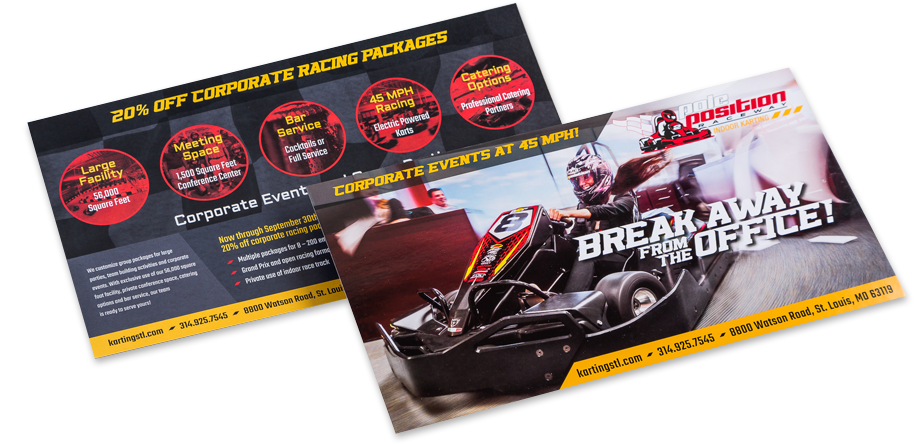 Target Specific Neighborhoods with EDDM
With Every Door Direct Mail from the US Postal Service, we can target specific mail routes while enjoying some of the lowest postage rates available.
EDDM Target Example