Rachel's Grove
The Birth of an Upscale Boutique
The dream to open Rachel's Grove was centered on a vision to awaken the confidence in every woman by enabling self-expression through fun, unique fashion. Tired of the homogenous selection from national brands and department stores, Rachel and her family set about to hand-select clothing, shoes and accessories from innovative, independent designers throughout the world.
Creating An Identity
Elegant Yet Inviting
One of Rachel's top priorities was to create an inviting environment where women would feel comfortable. Led by her vision, we developed her brand based on a French boutique theme and a color pallet that blended the purity and simplicity of white, the elegance and sophistication of black, and the healthy, natural feel of green.
Paying Attention to Every Detail
Custom Designed Price Tags
From the black and white awning perched above the door to the custom printed shopping bags and price tags, no detail was overlooked in developing the brand. Branding guidelines were developed so that signage, displays and all marketing materials would contribute to the overall appeal of the brand.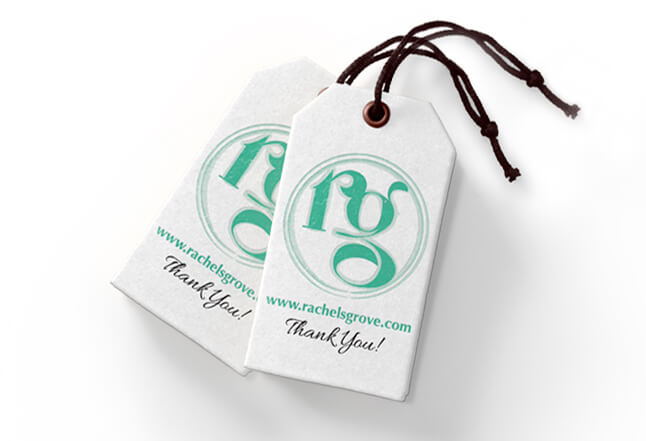 Establishing an Online Presence
To help drive customers to the new store, Captiva developed an attractive website – complete with SEO, Local SEO and NAP Syndication. Once this was done, an online store was added to expand the reach of Rachel's Grove and the site was aggressively promoted through Google Shopping Feeds and highly targeted SEO and Paid Search campaigns.
Hover