Step 2 in our process is to create an organization chart for the site based on our initial discussion and the response from our questionnaire. For sites with SEO goals, we will also consider information found in the preliminary keyword analysis as it may be important to group search phrases into keyword buckets to ensure that effective landing pages are incorporated into the site for each keyword theme.
Create Site Architecture
As we develop a better feel for the content that will be included in the website, we can develop the site architecture using a basic organizational chart like the one show here.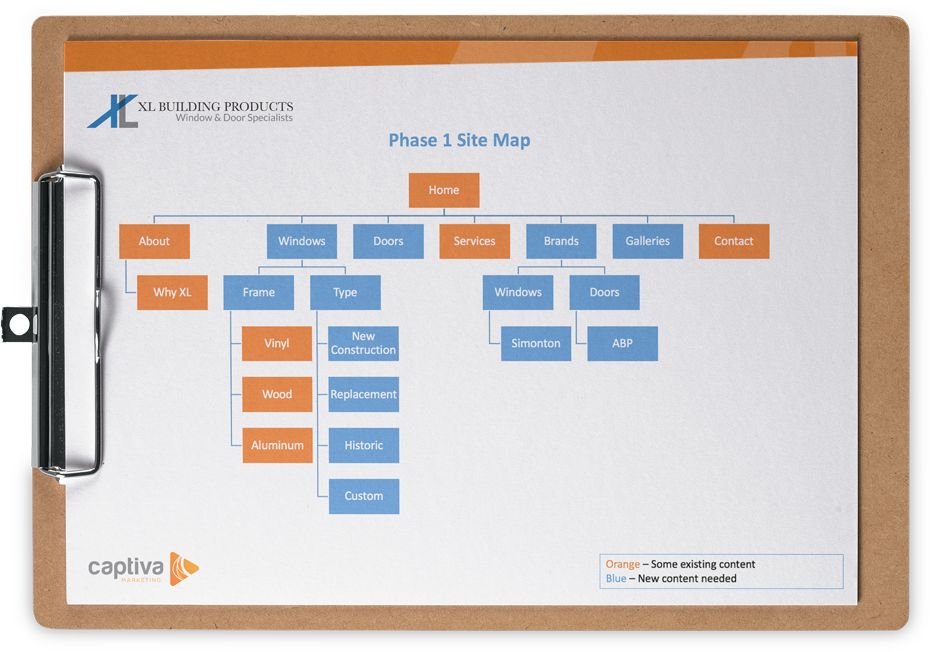 Develop User Interface
Once we have outlined the site architecture, we can construct the global navigation and outline the plan for how sectional navigation will work.
Review Landing Page Needs
For projects with significant SEO and CPC promotional campaigns, it is helpful to review the site map against the keyword data to ensure that effective landing pages exist or can be incorporated into the website in the future.
Review Design Considerations
As part of the Information Design process, we will review how the design will need to be incorporated into the website.
"Content precedes design. Design in the absence of content is not design, it's decoration."
- Jeffrey Zeldman